Quail cage for quail egg production
AGICO is a professional quail cage manufacturer, as it's name replies, quail cage is used to raise quails, then farmers can collect quail eggs easily.
Nowadays, to raise quail becomes more and more popular, the reason is that quail grows faster than some other poultry, it is less ill and very cold-resistant. About 6-7weeks, quail begins to lay quail eggs. So the economic benefits are very high.
Quail cage for quail egg production
The raw materials used to mesh are international standard of Q235, have a long life time.
Our quail cage can improve management efficiency and reduce cost on invest and labour.
It is convenient to raise many quails together and to collect quail eggs.
Quail cage equipped with automatic feeding system, drinking system, manure cleaning system, egg collecting machine and climate control system.
We have two quail cage design, the biggest different is the length, width and hight.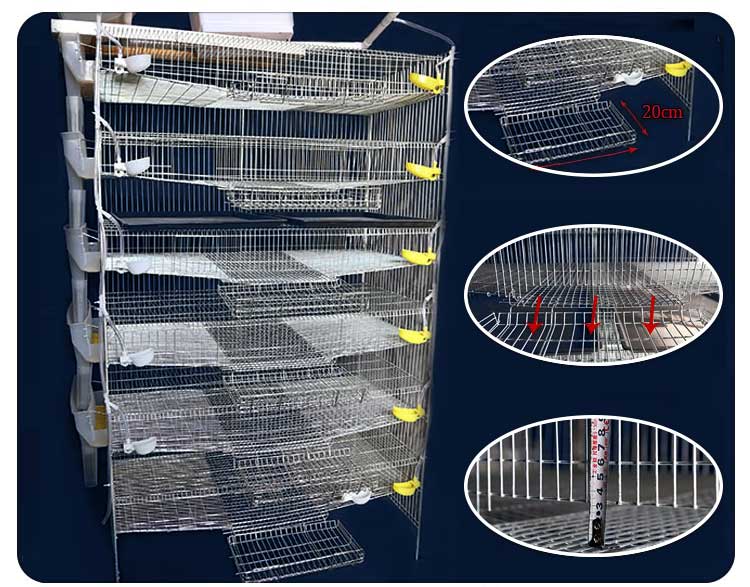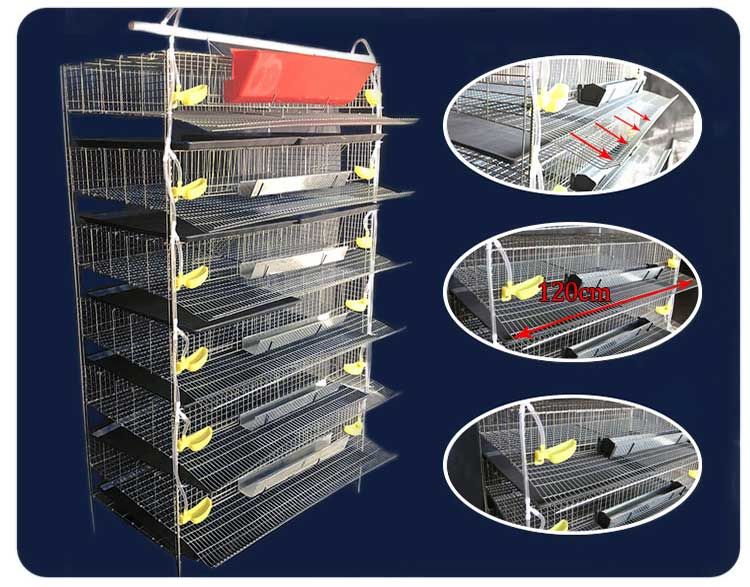 Our quail cages include complete accessories of the whole necessary equipment, more details are water pipe, drinker, water tank, and pipe connector, and feeder, etc.
| | | | | |
| --- | --- | --- | --- | --- |
| Type | Tier & cell | Cell/Set | Capacity |  Size/Set |
| A type two sizes | 6 Tiers 2 cells |  24 | 800 quails | 1.33m*2.2m*1.22m |
| A type one sizes | 6 Tiers 2 cells |  12 | 400 quails | 1.3m*1m*1.22m |
| H type | 6 Tiers 2 cells |  12 | 400 quails | 1.33m*0.68m*1.5m |