Prepare pullet cages for your pullet
AGICO pullet cages is used to raise pullet mainly from 1 week to about 10-12 weeks, generally speaking, when pullet was feed to about 12 to 16 weeks, layer chicken can begin to lay eggs, so farmers can transfer pullets into layer chicken cages for collecting eggs.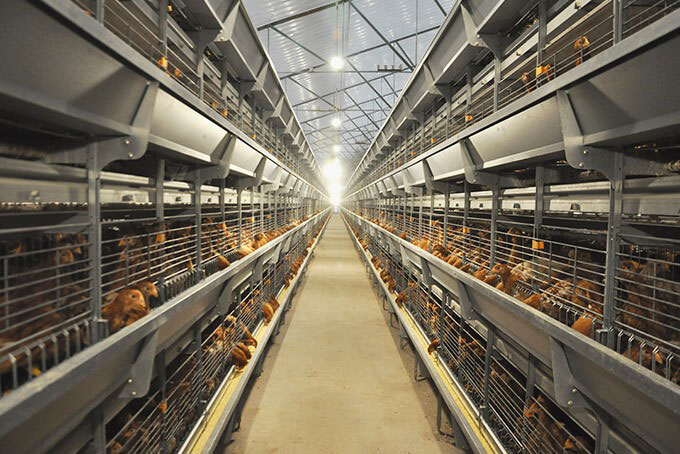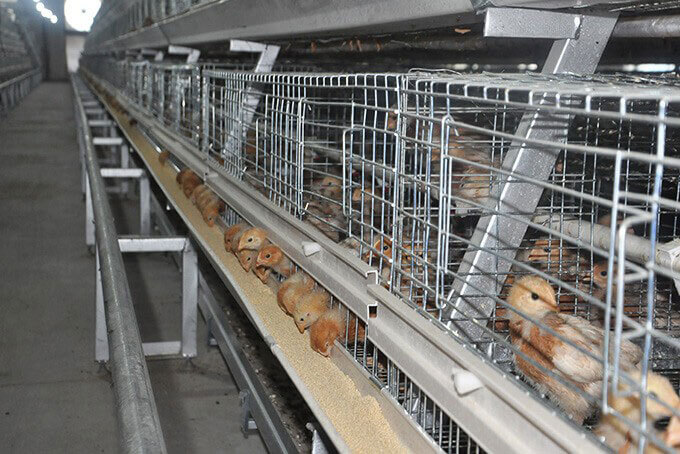 We offer H and A type pullet cages for customers. If the number of pullet is higher than 50000, H type pullet cages is more proper. Because A type pullet cages occupy large space, but H type pullet cages can solve the problem. H type pullet cages need less land, and less workers because of the automation, which can reduce cost and improve efficiency. So H type pullet cages is suitable for big poultry farm who have large funds and want to raise large number of pullets. But A Type pullet cages is also perfect for the small scale farmers.
AGICO supplies H type pullet cages from 3 tiers to 8 tiers, A type pullet cages from 2 to 4 tiers. We design the whole layout of customers' farm, including the house layout, pullet cages layout etc, for free.
No matter A type pullet cages or H type pullet cages, both are equipped with automatic feeding system, drinking system, manure cleaning system and climate control system.
advantages of pullet cages
The advanced raw materials used to the mesh, mainly hot galvanized or cold galvanization according to customers' requirements, which is anti-rust and strong and have a long lifespan.
Compared with A type pullet cages, H type pullet cages use less land and less labor, can improve economic benefits.
Reducing disease and death rate of pullet.
Easy to manage and control pullets compared with feeding pullets on ground. And put pullets in pullet cages is easy to protect pullets from epidemic.
accessory equpment of pullet cages